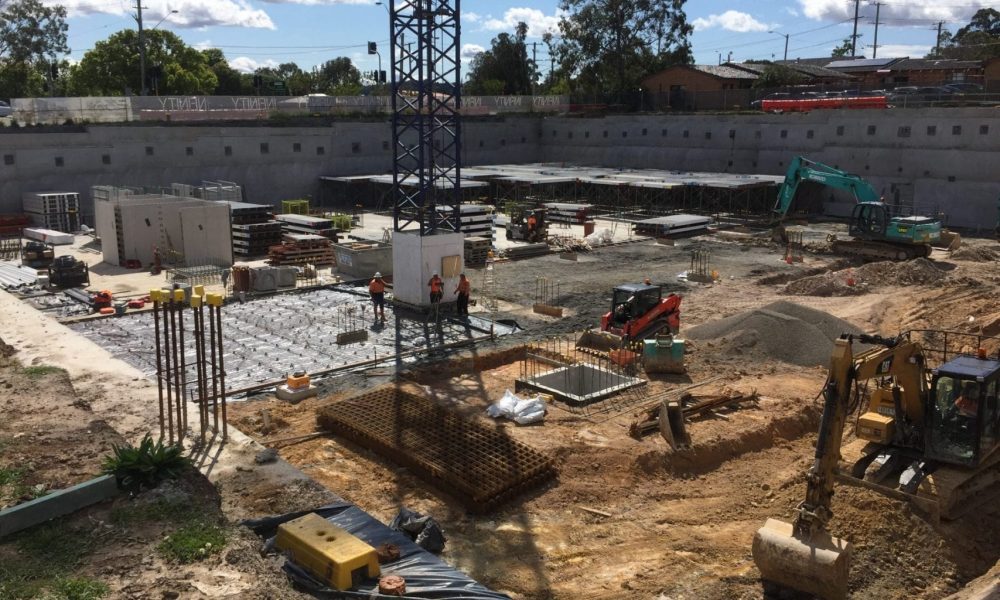 Industrial, Commercial & Domestic Site Preparation Contractor in Newcastle & Hunter Valley
Before any project begins the site will need to be cleared and prepared. The first step to an efficient, well-executed project is the site preparation process that strictly adheres to builder and local council specifications. This is essential for the entire project to run smoothly.
Watson Demolition Newcastle regularly works alongside other trades efficiently and effectively to ensure your site is cleared and prepared to the highest of standards.
Watson's land and site clearing services not only covers the excavation and removal of soil and debris, but also includes removal of all types of old building rubble (including hazardous waste and asbestos), vegetation clearance, and grades land at the correct slope for optimum drainage and stability.
Our extensive experience has included, site clearing for major developments, clearing and preparing lands for roadways, leveled property's for subdivisions, removal of vegetation for agriculture businesses, drainage corridors and much more
On larger sites Warren and the team can also complete any cutting, filling, leveling and grading required.
Why Choose Watson Demolition To Be Your Land Clearing Contractors?
Land clearing in sites in and around Newcastle, Lake Macquarie and the Hunter Valley can be a difficult task if you don't have the correct tools and equipment, but Warren and the team have all the equipment on board to complete all jobs large and small? Watson Demolition has the ability to clear both large and small areas of your land, leaving it available for re-purpose and reuse.
With over 20 years of experience in all aspects of the demolition industry Watson Demolition has the required expertise across all levels of site development from machinery operators to site management and supervision as well as the skills to ensure your project will receive the knowledge and attention it deserves.
Our qualified and experienced land clearing Newcastle based professional team can complete any sized land clearing project. Easily handling large site preparation as well as smaller residential jobs. Warren is more than happy to answer any questions you may have or provide some advice and a free quote.
We offer site preparation services for industrial, commercial and residential clients. We cover everything from the bulk earthworks to the final trim.
Our services include all aspects of site prep including
• Bulk Excavation
• Demolition
• Subdivisions / Battle Axe Blocks
• Footings / Foundations
• Site Leveling / Preparation / Raking / Screening
• Driveways
• Pools Excavated & Filled
• Land Clearing
• Rock / Clay removal
Watson Demolition Newcastle  holds all required demolition licences, Asbestos Removal licence and is fully insured for your piece of mind
Watson Demolition Newcastle site preparation list includes but not limited to
 Land clearing
 Sewer system installation
 Catch basins
 Grading
 Rough grading
 Drainage system installation
 Water mains
 Foundations
 Blasters
 Electrical work
 Roads
 Demolition services
 Water system installation
 Utilities
 Sub-base
A safe worksite: We understand that reputation, project success, and business longevity are all linked to safety and accountability. We follow a strict list of safety best practices on our worksites and have all the necessary insurance coverage. Hiring us means knowing that your worksite is in good hands.
Quality craft: Whether you hire us to clear and grade a site, prepare a foundation, or demolish and rebuild entire concrete structures, you can anticipate nothing but the highest-quality work from our teams. We use only the finest equipment and product, and employ only the most skilled technicians, ensuring quality works no matter how simple or complex the project.
Speed: Most construction, renovation, and site preparation projects end up racing against the clock. We are prompt and efficient and know how to do our jobs in a way that will keep your project on a timeline.