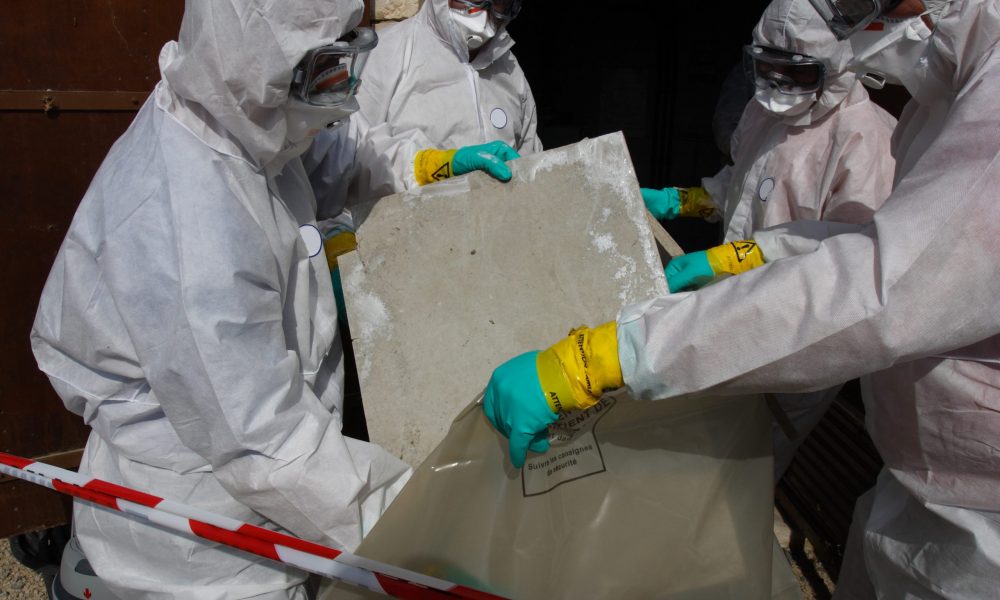 Hazardous Waste & Asbestos Removal Newcastle
Watson Demolition Newcastle offers prompt, safe removal of asbestos & other hazardous substances from all industrial, commercial & residential structures in and around Newcastle Lake Macquarie and Hunter Valley
As always, we provide minimal organisational problems from the start of your project to the finish.
Watson Demolition Newcastle can undertake general demolition work for properties containing asbestos. In conjunction with the demolition, we will also ensure any remaining hazardous material will be cleared and disposed of.
Our professionals have extensive experience and expertise in asbestos demolition projects. From domestic property to large commercial and industrial complexes.
We are fully licensed and insured to carry out any kind of demolition.
All work is done in accordance with the NSW Occupational Health and Safety Act.
Work completed safely, on time & within budget.
Watson Demolition Newcastle  holds all required demolition licences, Asbestos Removal licence and is fully insured for your piece of mind
Full A Class licence to undertake work with any type of asbestos
Highly trained and experienced staff
Competent advice on the encapsulation of Hazardous materials
Dedicated policies and proven procedures for working within all sectors (commercial, industrial, domestic)
Site-specific risk assessments and method statements
Compliance with all current of Asbestos Regulations and approved working practices
Local experience based in Newcastle servicing the Hunter Valley
Waste is collected and disposed of safely with our registered waste carrier to a registered local facility.
Watson Demolition Newcastle's Work Process
Whether detected as a part of demolition works, or while the structure is intact, our team will take all the steps to ensure that the asbestos materials are removed entirely and without leading to the dispersal of hazardous asbestos fibres in the region.
Thoroughly wet down the material before you start by gently spraying the surfaces with water. Continue to do this regularly during the removal process. (You can use water, water mixed with detergent, or water mixed with a PVA solution of one part PVA to ten parts water).
If the work area is outdoors, use water from a low-pressure garden hose (make sure all electrical hazards have been removed from the area first).
If sheets are bolted in place, dampen them and cut the bolts whilst avoiding contact with the ACM.
Remove the bolts or fixings carefully and place them in the asbestos-waste container.
Unbolt or use bolt cutters to release gutters, drain pipes, ridge caps etc. whilst in contact with the ACM.
Carefully lower any large pieces of ACM to the ground – do not drop or put in rubble chutes.
Stack fibro asbestos-cement sheets carefully.
Avoid breaking asbestos-cement products.
Avoid crushing ACM debris on the ground.
Place small pieces of asbestos debris in an asbestos-waste container.
Double-wrap large pieces of ACM in plastic sheeting (minimum 200 micron thick) and seal all openings securely with duct tape.
Ensure all wrapped or bagged asbestos-waste is appropriately labelled.