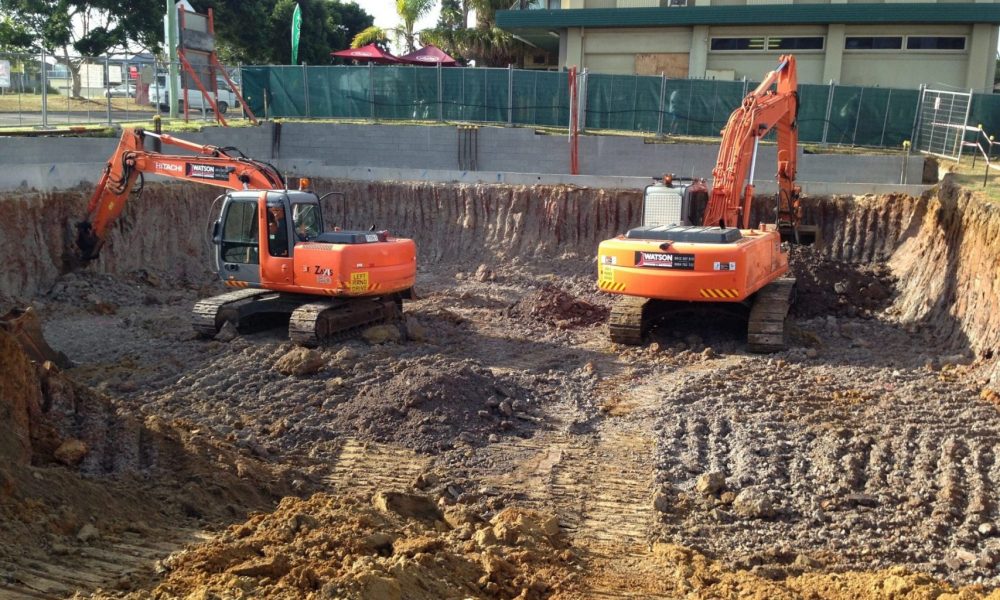 Industrial, Commercial & Domestic Excavation and Earthmoving Services Newcastle & Hunter Valley
If you need experienced excavation or earth moving services or contractors in Newcastle, then look no further than Watson Demolition, the company with top of the line customer service and a strong emphasis on being environmentally friendly.
Watson Demolition Newcastle is the first name Novocastrian's think of when it comes to fast, reliable and safe excavation and earth moving work.
You can rely on our crew of industry experienced professionals led by the boss Warren Watson to see your upcoming excavation project through to the end.
Whether it's a domestic job to prepare a space for your new family home, or a large-scale industrial undertaking, we have the machinery and experience to match.
It doesn't matter if you're a master builder, professional landscaper or a weekend renovator, at Watson Demolition Newcastle we are here to help all of our customers, working together to complete the job at hand in-line with your expectations of speed and quality.
Types of excavation
We have the right equipment to get the job done safely, efficiently, and to your satisfaction. That is why we are the earth moving contractors Newcastle calls and can trust.
Watson Demolition Newcastle holds all required demolition licences as well as an Asbestos Removal licence and is fully insured for your piece of mind.
Watson Demolition Newcastle has the ability to provide the following services
Earthworks & Site Preparation
Bulk & Detailed Excavations
Total Site Preparation – Site Set Out to Plan
Local Authority Liaising & Guidance
Land Clearing/Block Clearing Excavators
3t – 30t Rock Breakers
Trucks 2t – 33t
Dozers D6-D10
Loaders & Graders
Operator Hire
Concreting & Drainage
Difficult/Sloping Site Specialists
Hourly & Contract Rates
Fill Sites Available – Importation & Exportation of Fill Materials
Slab Prep
Site Levelling
Landscaping
Driveway Prep
Land Clearing
New Construction
Site Clean-ups
Residential Projects
Commercial Projects
Tight Spaces
Demolition License
100 Million in professional Indemnity Insurance
We pride ourselves on professionalism in all aspects of the job
Over 20 years Newcastle earth moving experience
Newcastle owned and operated