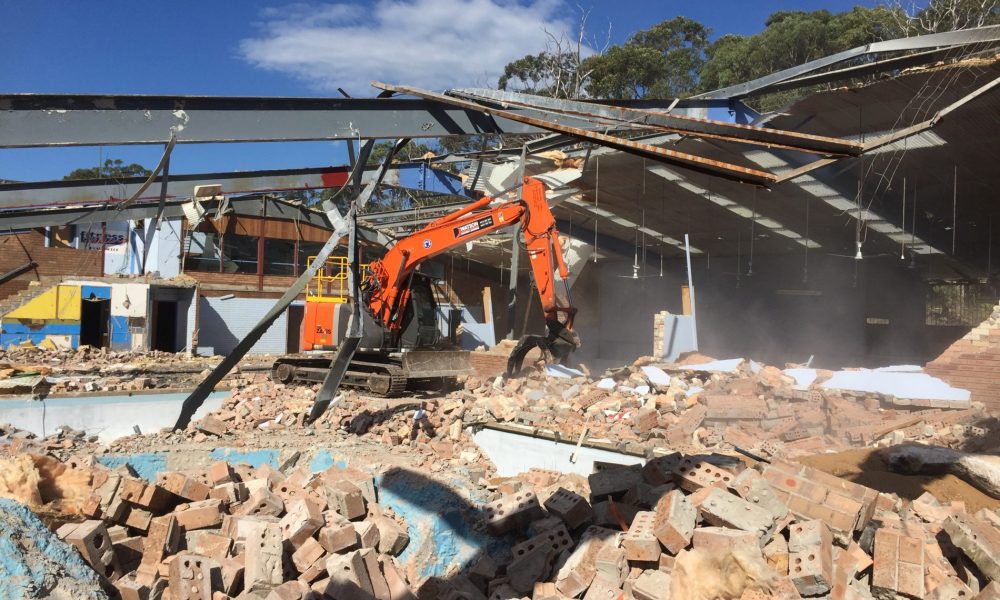 Industrial Demolition Services Across Newcastle, Lake Macquarie & The Hunter Valley
We are full-service company providing demolition contracting services across all industrial sectors.
Our team expertly performs all the demolishing, dismantling and waste removal required.
We concentrate on achieving the demolition with the minimum amount of disruption to both your own operations and other neighboring businesses.
Industrial demolition requires a more systematic, detailed and controlled approach than standard demolition. Many industrial facilities are set in challenging and risky environments.
Watson Demolition Newcastle delivers the highest quality of industrial demolition services across Newcastle, Lake Macquarie & the Hunter Valley region.
We understand that business, developers and large corporate clients have complicated and large-scale demolition projects that require a professional demolition company that can expedite their unique and technically challenging requirements. Our industrial demolition contractor's expert knowledge of heavy industrial demolition underpins our operations allowing us to deliver safe, effective results on time and on budget.
What Industrial Demolition Service Do You Need?
Total Facility and Plant Demolition
Electrical Industry Demolition and Dismantling
Pharmaceutical site Demolition and Dismantling
Petro Chemical Dismantling and Demolition
Manufacturing Facility Demolition
Industrial and Commercial Building Demolition Services
Selective and Surgical Demolition of Structures
Concrete and Steel Silo Demolition
Water Tower demolition
Steel Tank Dismantling
Dismantling of All Types of Equipment and Structures
Large-scale structures or structural elements, including bridges and tunnels.
Demolition services to oil and gas industries, and decommissioned sites and service stations.
Education buildings land and rooms
Hospitality industry -pubs club
All types of agricultural buildings & structures
Finance Sector  banks, building societies
Licence and certification to demolish all types or marine structures
Why rely on Watson Demolition Newcastle experts in Industrial Demolition Services
No project is too challenging or complex
Our attention to detail ensures we keep you, your team and our team safe from start to finish
We embrace and adopt new technologies which allows us to work successfully in highly sensitive live environments.
We have our own well maintained fleet of specialised heavy duty equipment
We are committed to the preservation of the environment. We ensure all hazardous material removal, demolition and earthworks are carried out to minimise the impact on the environment
Our aim is to always deliver on time and to budget without compromising safety
Watson Demolition Newcastle operates in the commercial, industrial & civil construction industries, call Warren today