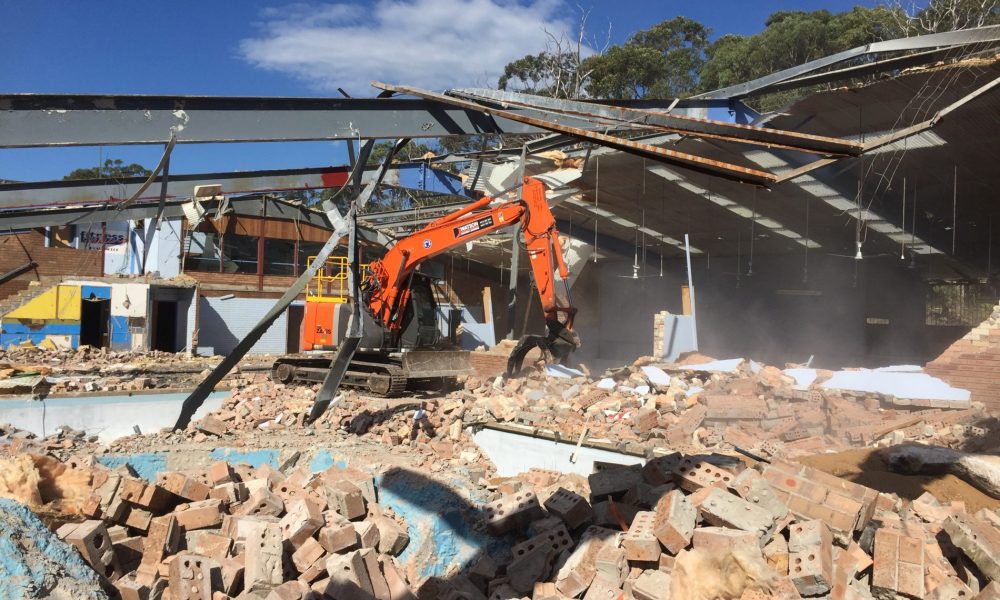 Demolition, Earth Moving & Asbestos Removal Maitland
Watson Demolition are your local demolition, earth moving & asbestos experts.
Whether you need demolition services for your home, property, commercial or retail store, the team at Watson Demolition can help. We service the entire Maitland region, providing a wide range of services from simple backyard clean-ups to strip-outs, commercial excavations and asbestos removal. 
Many homes and historic buildings in Maitland were originally built with Asbestos. While Asbestos was once considered a cheap and practical building material, it is now known to cause significant health problems if left untreated. Watson Demolition can remove and dispose of Asbestos safely and efficiently. 
The team at Watson Demolition has over 30 years' experience and all the equipment needed to get the job done safely, efficiently, on-time and budget.
If you need demolition and earth moving services in Maitland, call the experts at Watson Demolition. Get a free quote today. 
Maitland Demolition, Asbestos Removal & Earthmoving Services
Watson Demolition has all your demolition and earth moving needs covered. We offer a full range of industrial, commercial and domestic demolition services in Maitland including: