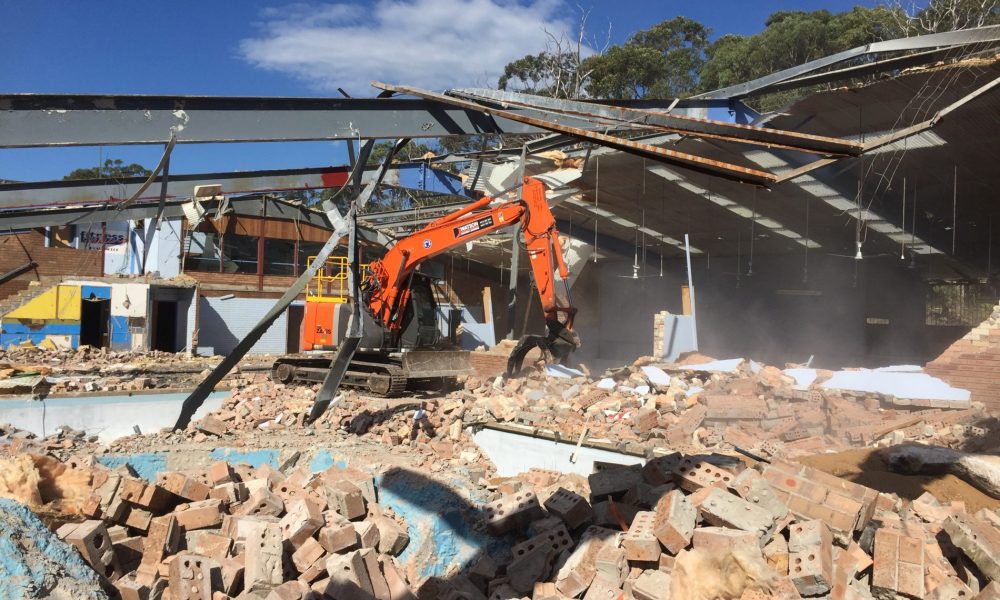 Commercial Demolition Contractors –  Newcastle, Lake Macquarie & Hunter Valley
Watson Demolition Newcastle provides the full array of demolition options to fit every scale project. With our years of experience and knowledge all care is taken using the latest and best technology to bring your commercial demolition job to completion
Warren and all his staff are highly trained in the machinery we use to insure a safe and productive experience. Watson Demolition has a reputation for providing value for money services. We are flexible and tailor projects according to our valued client's needs; each step we take for the entirety of the project is in the interest of safety, proficiency and time.
There are a number of ways in which demolition can be done that all require care and planning, which is why it is best to handover the job to professional demolition contractors like Watson Demolition. By imploding, you can demolish commercial buildings by creating an inside explosion and letting the structure fall inwards.
No single method of demolition can be considered the best – however, a professional company will select the best method based on the type and size of your building, the material, the area, the amount of debris that will result due to demolition efforts and other similar factors. For example, house demolisher may choose to recycle some material during demolition work whereas for a secluded commercial demolition in Melbourne, the best method may be to use a ball and chain.
Larger projects won't diminish our attention to detail, will still get to know the client and guarantee the best care and safety for workers and the public.
The only change is the size of our equipment; larger buildings may require wrecking balls, rotational hydraulic shears, silenced rock-breakers, shears or flame cutting.
We will take the worry out of the job and we strive to have every project finished on time and on budget to the highest standards. Commercial projects require an eye for detail and care to make sure no surrounding infrastructure is damaged, with our resources and track record you know we will deliver.
Our team can demolish all types of commercial properties and establishments including:
Business Properties
Multi-storey high-rise buildings
Apartment blocks
Hospitals
Shopping centres
Factories
Warehouses
Plus other commercial properties
Watson Demolition have all their own plant and equipment plus the skills for large scale projects. With commercial demolition in Newcastle and the Hunter Valley on the rise we are one of the industry leaders in the field.